It is common these days for people from Asian countries like India, Malaysia, Thailand, Singapore, Indonesia, Nepal, Bhutan China or South Korea to go ahead and incorporate their companies or businesses in European countries like Estonia, Germany, Ireland or United Kingdom, to take advantage of the EEA and EU business environment.
While incorporating a company like Estonia may be a straight forward process, getting a European bank account is definitely not. Frequently deposits are required, along with personal interviews with the bank professionals. And yet, getting a bank account is never guaranteed. And if you do not secure a European bank account, then the whole purpose of setting up the overseas company abroad fails. Another requirement for these companies is that their account may be a SEPA account, but it should have options of SWIFT as well, so that they can do inward and outward remittances to and from outside SEPA and EEA zone as well.
With the Monvenience European IBAN account, all your banking worries are taken care of. It is an international banking account, with capability of adding upto 25 more currency sub accounts, each with SWIFT facilities. This way, you can use your unique IBAN to perform banking and payments function in the SEPA area, and use 1 or more sub accounts to transfer international funds out of SEPA and EA zone, to anywhere in the world. A truly global fund transfer and banking solution, managed online, at the convenience of your mobile phone or laptop.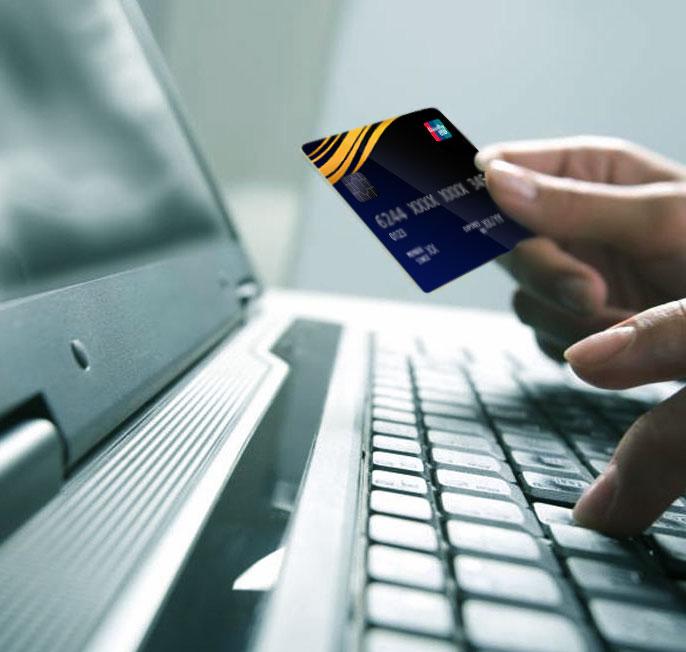 The best part is, you can open this European IBAN account from anywhere, using your own country credentials. Moreover, your company may also be incorporated in your own non EU country, and yet you may choose to get and operate this IBAN account. The following example illustrates this:
Suppose Mr. Ram is an Indian national, who has gone to Estonia and have incorporated his fintech company there at Tallinn. The process is smoothly carried on by an incorporation agent there, and he gets his company registered in no time. Now, he needs a bank account to run start his business without maintaining a physical office in Estonia, and this is where the difficulty arises. Banks have a lot more subjective requirements, they can ask for large amount of deposits, will take personal interviews, will take time to decide, and also reject the application if they are not very confident about the activities. So, Mr. Ram's entire investment of time and money is at risk, for he did not intend to settle down at Estonia to run his business.
Here, Monvenience can take care of all the banking needs of Indian nationals like Mr. Ram.
Mr. Ram applies online at Monvenience with his Indian passport, Indian utility bill, Indian bank account statement, along with the company incorporation papers of Estonia. After a period of 5 to 7 days, he gets his international IBAN account, through which he can carry out all his company transactions, and all online. No meetings with bank, no deposit requirements, no exorbitant charges. And did we mention, that we give you NO LIMITS IBAN accounts.
Consider another case, where a Malaysian business, incorporated and run at Malaysia, owned by Malaysian nationals, wants a European Bank account which will satisfy some special business need. Even in this case, they can open an account with Monvenience. They just need to apply with their Malaysian company papers, and Malaysian director details. And they get their IBAN account for international fund transfer, sitting from Malaysia, operated from Malaysia.
The Following Diagram gives a snapshot of our basic IBAN account:
International IBAN Account from Monvenience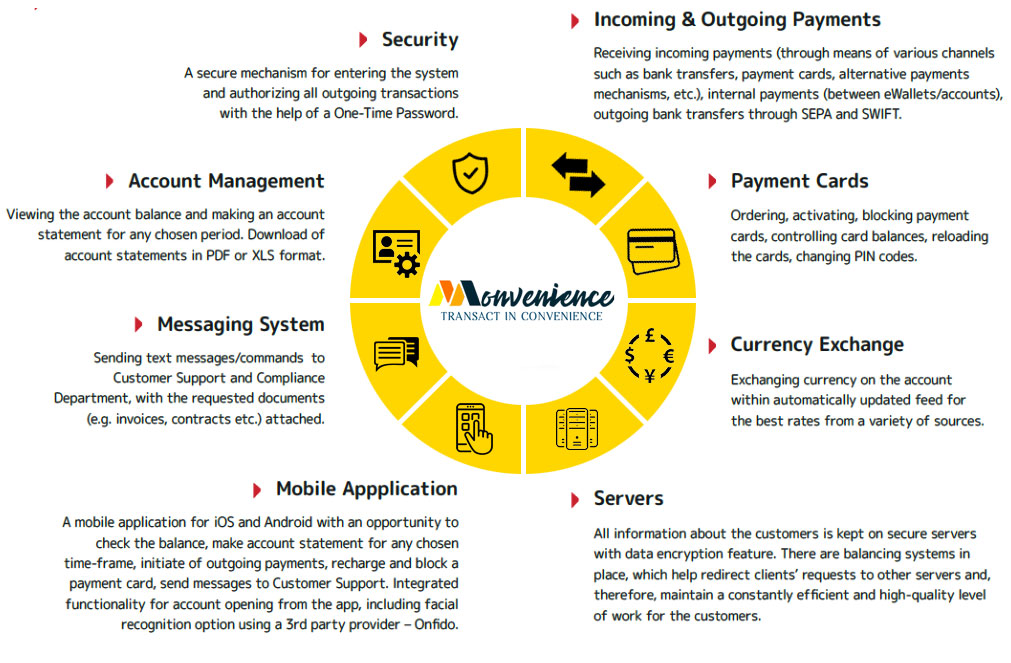 Please note that we cannot onboard any directors/individuals whose country features in the FATF grey list.
Not sure if your country is in the list? Find out if your country is eligible below:
Select Country of Citizenship
Hope to see you onboard soon! Click here to open an account