How to open a bank account in France
France is charming, to say to least. Those azure beaches, those vibrant cities, brisk business, cosmopolitan crowd, rich culture and the Parisian walks. No wonder expatriates and students succumb to her charms alike, along with entrepreneurs.
If you intend to stay in France, or start a business, you will need to know about the banking services available in France.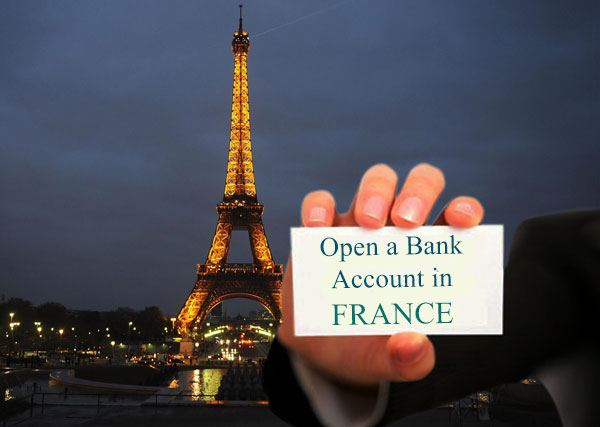 Common documentation for bank account opening in France
The list of documents may vary from bank to bank, but the following are the most common:
A proof of identity, such as a passport, a national identity card or a driving license
Proof of address
Proof of your visa
Proof of employment or student status
A utility bill
These documents should be translated in French as well and then certified or notarized. There may be additional document requirement, which you will come to know at the time of application.
Non Resident bank Account in France
There is a provision to deal with this special need and it is called non-resident account. Not many banks deal with this kind of accounts, and the few who do, will need a lot more documentation like your ability to pay for your living expenses in France, special higher fees and charges, and restrictions. It gets far easier if you are an EU citizen.
Thus, the IBAN account of Monvenience proves to be a better option, as you can have this European IBAN account with your own home documents, and business incorporation papers. Personal accounts for UK and EU citizens comes free of cost, and is chargeable for other citizens. Accounts can be opened online without any visits to the bank. Operation of accounts is also through your laptop or mobile phone.
Banking Service in France
France has one of the largest economy of the world, and so its banking services are far and wide, with many banks spread across the country. But, they are mostly NOT English speaking and they will speak French only. So if you do not know French, then you will need to carry a translator with you every time you visit a bank.
The most well-known French banks
Britline (Credit Agricole): With Britline, you can actually open an account before moving to France, which makes life a lot easier. You will need to furnish the proper documents as asked. Moreover, you can use your account in English, by phone or online, and the bank charges are shown on the bank's website, in English as well.
BNP Paribas: One the biggest banks in France, has great penetration by way of distributors. You are sure to find one for you. Charges go down as you use the services more. They also provide low cost student's account.
La Banque Postale: They utilize the postal service network, and thus you can always find one close to you. All applications and operations are done in French, and you must have a translator if you intend to use their service and do not know French.
ING Direct: The biggest online bank in France, and accounts come with debit card as well. But French is the language of their business, and if you do not know French, then you should always have a translator.
Note: Being in France, expect large price variations in service from bank to bank. Study the restrictions that come with free or low cost bank accounts, which actually make the accounts chargeable. Online banks may even charge you for sms or phone calls. French is the ruling language. Some banks close at lunchtime, so carefully check operation hours. Documentation requirement is pretty high, especially for non residents, and even non residents need to stay in France for opening accounts, and furnish their utility bill. Charges for taking money outside of European Union is also high, due to bank's costs and exchange rates.
The Virtual Bank Account Option with Monvenience, who gives you a dedicated European, No Limit IBAN account
Try out the IBAN account of Monvenience.com. It is free for EU and UK citizens, chargeable for others. Corporate accounts can also be opened, even if the company is not incorporated in the EU domain. Your home country papers are accepted for account opening, along with your company papers (if company IBAN account). All applications are done online with no visits required to the bank. Easy documentation. Just visit www.Monvenience.com and apply for your International IBAN account with SWIFT and SEPA facilities. You can use this account in any European country, and more, like Canada, India, or Malaysia. One account for all your purposes, with low cost of operation and Convenience in transactions.