How to open a bank account in Germany
The country with the strongest economy in Europe, and a vibrant startup culture in Berlin, and a fintech culture in Frankfurt, Germany is the coveted destination for many. It also has its roots in hard core engineering, and the human resource is a mix of modern contemporary business with a technical bent of mind. It is no wonder that both fintech and heavy engineering businesses thrive in Germany. Moreover, it has the best education policy with high standards of education, attracting students from across the globe, which later translated into efficient human resource.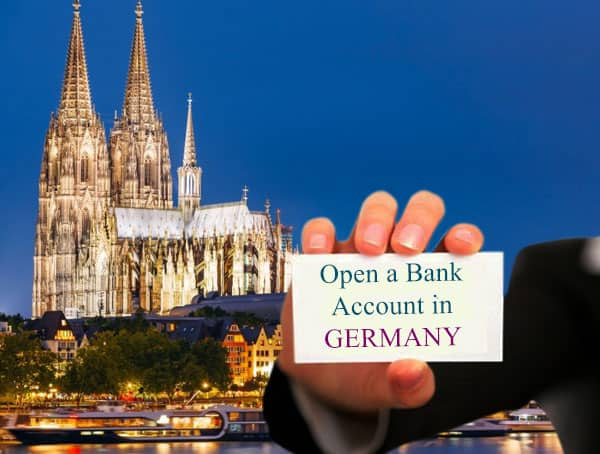 If you have opted for Germany, you will need a bank account. Banking rules are quite strict in Germany, and if you are a non-resident, it might get really difficult, unless you have a corresponding bank account.
Documents needed to open a bank account in Germany:
Passport or National Identity Card (for a European citizen), Passport for others
Local proof residence
Your proof of enrollment as a student if you wish to open a student account
The bank may require proof of income, such as a pay slip from your employer. You should visit the bank to get a total list of documents required, else you may have a total waste of time, money and energy.
For Non – Residents:
Actually, you need to get local resident status first. Take up a place, get utility bills, etc. If your own country bank has a branch in Germany, then it is possible to get a non-resident account, from its Germany branch
The best banks in Germany
There are a lot of banks in Germany, offering all kinds of banking services, for different groups like Students, Businessmen. However, their offers differ, and so you need to choose carefully before committing to a bank.
Some of the more well-known banks in Germany:
Deutsche Bank: This is the most well-known bank of Germany, and their branches are across the world. They onboard students and small businesses as well. Their two main accounts are BestKonto and AktivKonto accounts.
Commerzbank: They offer free bank account and premium bank account as well. The premium account is one of the best offering in the market.
Postbank: They also offer free bank account with a free debit card and online payments through its partner Paydirekt. The student account offers up to 250 euros bonus at Amazon if they recommend a friend, so there is earning potential. They have good network with excellent banking service.
HypoVereinsbank: They offer a 100% online bank account This implies that you will not be able to use a bank branch and that you will only have to rely on their site, which is in German. Their student account is called HVB Konto Start. The account is free and comes with a debit card. They have good ATM network as well. However, everything is in German, and it is difficult for English users.
Overall, if you are a resident, it is easy to open a bank account in Germany. If you are a non-resident, then it is difficult.
Non Resident Bank account Services for Germany:
Consider the European IBAN account for your business in Germany, that you can open online at www.Monvenience.com. You can transact all your business in Euros from this account, for your German business, and from the comfort of your laptop or mobile, from anywhere in the world. Charges are low, documentation simple, and no residency proof of Germany is required. Infact, you can give your own country's residency proof for opening this account. And not only in Germany, you can use this account anywhere across Europe and more. Thus, one account server for all your banking needs. And, if you have an EU or a UK passport, then your personal account comes free.
On top of that, when you take money out of EU or SEPA area, it can be quite expensive due to bank charges and conversion rates. With Monvenience, you can greatly save on those charges, as we charge a fraction of what banks charge, and we also give the best conversion rates. So just go ahead, and open your business or personal account at www.Monvenience.com, and transact in Convenience.