How to open a bank account in Ireland
With an incredible mixture of culture, friendly people and a thriving economy, Ireland is in the eyes of many a pot of gold for expats, pun intended. It has lots to offer including bustling cities, wonderful nature and the feeling you are welcome from the Irish which is the icing on the cake. If you are thinking of making it your home as a student, worker, retiree or investor, you will need a bank account. Here is our guide on how to open a bank account in Ireland.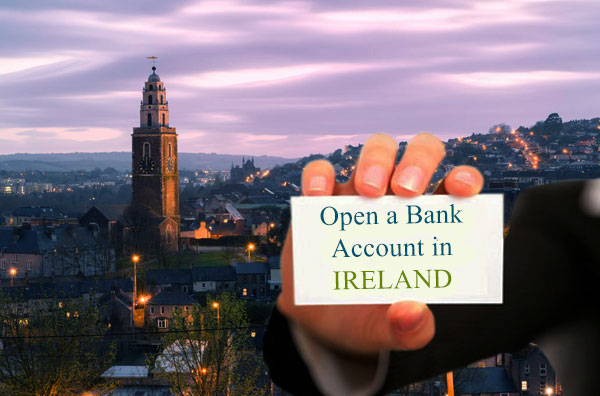 With its ultra-low corporate tax rate, vibrant English culture, friendly people, great location, growing economy, and EEU zone, Ireland has been among the top few choices for business incorporation. It has large cities, beautiful countrysides, and thriving youth culture, many are driving ahead to make it their home.
If you are among the many who is thinking, or has already incorporated in Ireland, welcome! Now, you need a bank account in Ireland to do business.
Documents needed to open a bank account in Ireland
It is pretty straightforward, and you will be asked for the following document at the branch to apply for your account:
Passport or photo ID
Proof of address such (utility bill)
Can I open a bank account in Ireland as a non-resident?
Yes, it is possible to open a bank account in Ireland as a non-resident.
You will need:
Proof of address from your home country
Proof of address in Ireland
Passport
And your financial history in your country via a bank statement, which will be verified
Do not want to furnish such details? Personal visits to the bank a problem? You should try the online IBAN account from www.Monvenience.com, which will give you an International IBAN account with SEPA and SWIFT transfer to transact business, and accessible from anywhere, through your laptop or mobile phone
Best banks in Ireland
Ireland has a large option of full service banks and you can also choose from local banks such as the Bank of Ireland or international giants such as Barclays.
Bank of Ireland: They have the largest network of ATMs and branches across Ireland, and their debit cards come with all their accounts. Online applications are allowed but visits may be necessary before accounts are approved. They have different types of accounts like current, basic business and student accounts. You may also qualify for loans and overdrafts if your records are good. Minimum balances are required for most accounts.
Allied Irish Banks: Their basic account come with minimum balance of 2500 Euros. Most accounts can be opened online and includes debit card, online banking, a phone help desk and SMS service. Business accounts require more deposits and minimum balances and financial advices can also be availed.
Ulster Bank: Basic account comes with 4 Euros of monthly fee, which can be waived if you keep a minimum balance of 3000 euros. Accounts include overdraft, contactless debit card and emergency cash that you can withdrawal with a code from an ATM if you lose your card. Student's accounts are free, if the student is a full time student.
Permanent TSB: The basic account is free with 1% interest if you keep a deposit of 1500 Euros. Service are similar with other bank's basic account services.
Caution: Fees of Ireland Banks:
Ireland banks have a government stamp duty on Debit cards. Banks may also charge to close accounts, will certainly charge for overseas card use including withdrawals. Some banks charge for over the counter transactions as well. Read the fine print carefully, and ask for charge list from your bank relationship manager.
The virtual bank account alternative
Transferring money abroad from Ireland is expensive when you use a bank.
Moving money abroad is expensive with a bank because they have a lot of costs to cover. In fact, it can get to 10% of the total transaction even though they will say all there is a SWIFT charge between 20 and 30 euros. This is not the whole truth. Take an example of sending 10,000 Euros to India. You only get 9000 Euros worth of rupees back in India if you use certain banks. In other words, you pay close to 1000 euros to send your money one way!
It might be cheaper to carry the money yourself in an airplane all the way!
The more affordable alternative is a virtual bank account with International IBAN from www.Monvenience.com. You get close to 9900 euros worth of rupees in India. You save close to 900 euros on every transaction. Please note that local bank charges are not taken into consideration.
Additionally, you can use your IBAN account as a local bank across Europe, and can transact business anywhere with this account. No visits to bank, no exorbitant fees, easy documentation, and convenience of transaction through your laptop or mobile phone. Visit www.Monvenience.com.