How to open a bank account in Slovenia
Economy of Slovenia is strong and young, which attracts expats and individuals of other nationalities to come and incorporate in Slovenia. Friendly business environment and a thriving educated population furthers the cause. Is Capital Ljubljana attracts one and all, as there is something for everyone.
After you have opened your company in Slovenia, the first thing you would look for is a bank account for your company. Well, banking system is quite friendly in Slovenia, subject to some unique rules though. It is fast and efficient.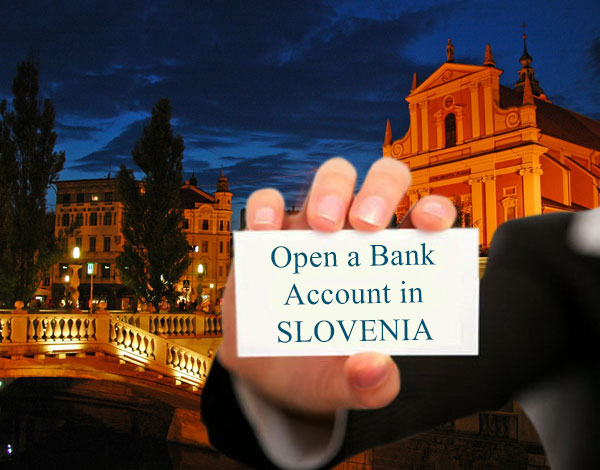 Common Documents Required to open a bank account in Slovenia
It is easy to open a bank account in Slovenia as a non-resident and here is a list of required documentation for most banks. You should, however, consult your bank about specific limitations, that a non resident bank account may carry. Also, your physical presence will be required.
Passport
Confirmation of Slovenian tax number (Davcna Tajnost)
Foreign tax number
*Note: To get the Slovenian tax number, you must provide your own country's tax number, so that they are connected, and easy reporting may be done to your home country. You will need to fill up from no DR-02, include your own country's tax number, submit it along with your passport to the tax administration office, and everything should be through within an hour
Best banks in Slovenia
Slovenia has banks with full range service. The top four largest banks in the country are the SKB Banka, Nova Ljubljanska banka (NLB), Nova KBM and Abanka. All these banks have a good presence and good penetration of ATM. Abanka bank is the largest private bank here, and they have a good fee structure and ATM network. However, their website has no option of English.
You are spending too much sending money out of Slovenia
When you transfer funds out of Europe through a bank, you stand to lose quite a bit. This is due to the old systems used by banks, and the overhead burden they carry in terms of properties, systems and human resource. They also charge above mid market exchange rate for the same reasons.
For example, if you send 1000 Euros to a bank account in, say, India, you will get close to 900 Euros worth of INR in your bank after conversion and deduction of all charges. The situation is pretty much the same for any countries or currencies outside Europe, example, Malaysia or Canada or Thailand.
The International Bank Account Number alternative from Monvenience
The alternative to all the hassles is opening an International IBAN account with Monvenience, where you can signup and operate your account online, can transfer in SWIFT and SEPA in different currencies, and get the best transfer and exchange rates. And every activity is contactless!
Moreover, residents and companies of any non grey listed and non sanctioned countries can open their International European IBAN account for banking operations. Thus individual and corporate residents across Europe, Canada, India, Malaysia, Malta, Gibraltar, Mexico, Cyprus, Thailand, Indonesia, Estonia, Ireland, United Kingdom etc can remotely open their account using their own country credentials. No physical interviews, no exorbitant charges.
Know the documents you will need to keep ready before you apply:
Documents for Personal Current Account
Documents for Corporate IBAN account
Once you have the documents ready, click on the following to open your account:
Click here to open a personal account
Click here to open an account for your company