How to open a bank account in Cyprus
Cyprus has emerged as one of the best business destination across the globe, owing to its friendly business nature, easier tax and capital laws, and faster regulatory clearances. It's no wonder that Cyprus has emerged as one of the best destination for fintech companies, and business incorporation. It also boasts of a cosmopolitan culture, with large groups of population from different European countries.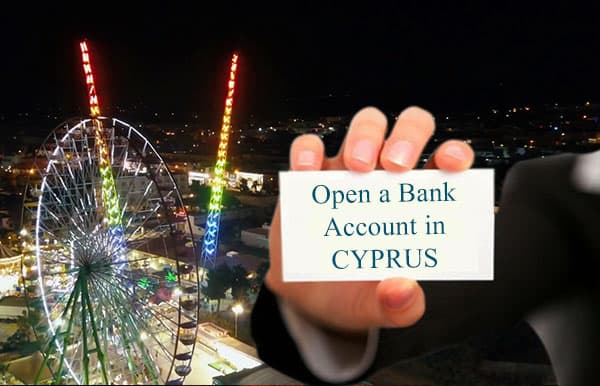 For whatever reason you want to choose Cyprus for, as a student, businessman or entrepreneur, you will need a bank account to operate. And provided you have the following documents, it is not too much of a problem to get your bank account in Cyprus. These are the common documents required for opening bank account. Please note that banks can always ask for additional documents, and may charge extra deposits as well, depending on the nature of your business. English is generally well taken as a medium of communication in Cyprus.
Here is the list of documents:
Your Passport (required for all UBOs or Directors)
A reference from your bank in your home country
Proof of address, which may be a local utility bill
Anticipated turnovers, average incoming and outgoing transfers
Information on why you need the account, purpose of use, nature of business
For corporate, more documentation is required which will include company incorporation documents and all documentation by its shareholders. Each document is subjected to strict KYC/KYB
Can I open a bank account in Cyprus as a non-resident?
Yes it is possible to open a bank account as a non-resident, but it is likely that you will need a good reason to do so, such as investment, employment and plenty of references. You may be required to pay a visit to the branch, have a minimum balance and the approval process may take 2 weeks.
This is difficult, but possible. You have to furnish good reason, may be asked to make investments, show your employment, and will definitely need a few references from local residents. You will be required to visit the branch, mostly more than once, maintain bank norms like minimum balances. The process of approval may be two weeks or more. After furnishing everything, your application may still be declined.
The IBAN account of Monvenience may be a better alternative to this, as you can open your account furnishing your home country credentials, no visits to the bank is required, and after approval, you get an International IBAN account, that you can use in Cyprus or anywhere else, across Europe and more.
Some of the most well-known banks in Cyprus
Hellenic Bank, Bank of Cyprus and Alpha Bank provide the entire gamut of banking services here
Alpha Bank: They provide good online banking, their website is in English, and they also have a good ATM network and branches across the country. A variety of services can be availed by online applications at their website.
Bank of Cyprus: It offers both savings and current accounts. Also gives services like multi-currency accounts, loans, insurance, and financial advice as well. Debit cards comes with account, credit cards may be applied for as well. Online banking facility is also good.
Eurobank: It is a bit more difficult to open accounts here as their focus in on corporate and wealth management in large ticket sizes. It offers all types of cards and general bank services.
Hellenic Bank: A full service bank, they are the bank of choice for students, expats, youth or small businesses. They have almost all the banking services required, operate in English, and have got good branch and ATM penetration across the country.
Other banks worth considering such as SGBC, Usbbank, RCB, Astro Bank and the National Bank of Greece. Some other banks that operate here are Ancoria Bank, ABLV, Barclays, Banque SBA, PrivatBank and Mondial Private Bank.
The virtual bank account alternative, that operates with an International IBAN account
It is expensive to send money overseas from Cyprus (if you use a bank)
Sending money abroad from anywhere is expensive because a bank's operational costs are high, and this hold for Cyprus as well. A bank may say that it only costs a single SWIFT fee of between 15 and 50 euros. Take as an example a remittance of 1000 euros to India or Malaysia. When it is all set and done, the transfer would result in about 900 euros worth of rupees bank in India. This is because of the banks operational charges, and the conversion rates, which never effect at mid market rate that you see at google. However, now there is a way to get better deals.
With a Virtual Bank Account by Monvenience, the same transfer would result in 990 euros worth of rupees, saving you about 900 euros, not considering the bank charges in India or Malaysia. You get an International IBAN account online, by which you can send and receive payments from and to across the globe, provided they are not sanctioned countries. You get the best conversion rates, and very low banking charges. Opening of account is hassle free, and online, requiring no visits to the bank, all in the comfort of your laptop, from anywhere in the world. You can use the same account for your business across Europe, Canada and most Asian countries. Just submit your own country documents and apply online from www.Monvenience.com. Transact in Convenience!