How to open a bank account in Estonia
Estonia has established itself as a technology leader in the European Union, with its unique E residency program, by which people can sign official documents from across the globe, without their physical presence. No wonder many tech companies from India, China or UK have gone ahead and incorporated in Estonia. Estonia is also a great choice for entrepreneurs, investment opportunities and digital, online trade, payments and remittances.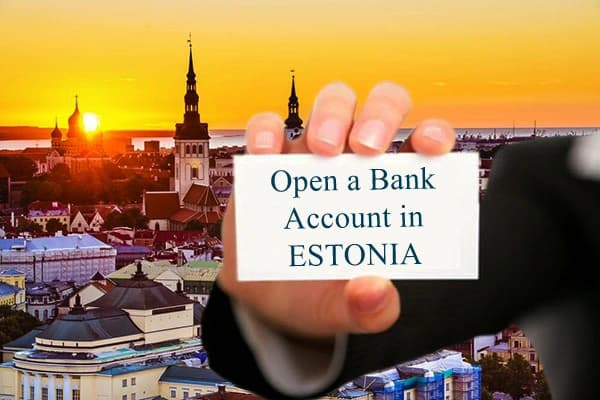 Starting is new company is relatively easy and one can do it remotely as well, with the help of the E Residency program. However, it's a different story when you want to open a bank account in Estonia or Tallinn. Physical visits are required, the activities and licenses of the business are checked, and frequently, large deposits are required to be made, if the bank perceives the business activity to be risky. Bank charges may also be different for different users. Taking money out of the country may also be expensive.
Documents needed to open a bank account in Estonia
These are the absolute must documents required by the document. Additionally, the Estonian bank may ask for licenses for the business, proof of your physical office, employees records etc. And 1 or more interviews will be required.
Passport with a valid residence permit or visa
A rental contract or mortgage papers, or documents proving the reason for you extended stay in Estonia
Any other document that gives you legitimacy such as bank statements from your home country
Can I open a bank account in Estonia as a non-resident?
Yes, but you will be subjected to rigorous banking checking, interviews and charges based on nature of your business.
Best banks in Estonia
There are quite a few good banks in Estonia, and all of them work with E Residency as well. Check some of them below:
Swedbank: with convenient mobile and web banking and also the country's leading wide reaching ATM and branch network, Swedbank may be a really convenient choice for you. they need a gift system on their accounts, debit card is free and you get that free card delivery service.
S|E|B: SEB Bank provides a current account that may be opened by anyone over eighteen for performing regular bank operations along with contactless identification. As an e-resident they even have the choice for you to open a traditional account with them and if you have got queries they have a telephone helpline in English.
Nordea: Nordea features a commanding presence in the Baltic States due to its international presence because it is one of Europe's most prestigious and safe banks. However, its presence is strong in Baltic States and in Japan. Their basic current account grants you access to any or their entire network. Account linked debit card is a part of their account package.
All of the aforementioned banks have modern online banking platforms.
You are spending too much sending money out of Estonia
When you transfer funds out of Europe through a bank, you stand to loose quite a bit. This is due to the old systems used by banks, and the overhead burden they carry in terms of properties, systems and human resource. They also charge above mid market exchange rate for the same reasons.
For example, if you send 1000 Euros to a bank account in, say, India, you will get close to 900 Euros worth of INR in your bank after conversion and deduction of all charges. The situation is pretty much the same for any countries or currencies outside Europe, example, Malaysia or Canada or Thailand.
The International Bank Account Number alternative from Monvenience
The alternative to all the hassles is opening an International IBAN account with Monvenience, where you can signup and operate your account online, can transfer in SWIFT and SEPA in different currencies, and get the best transfer and exchange rates.
Moreover, residents and companies of any non grey listed and non sanctioned countries can open their International European IBAN account for banking operations. Thus individual and corporate residents across Europe, Canada, India, Malaysia, Malta, Gibraltar, Mexico, Cyprus, Thailand, Indonesia etc can remotely open their account using their own country credentials. No physical interviews, no exorbitant charges.
Know the documents you will need to keep ready before you apply:
Documents for Personal Current Account
Documents for Corporate IBAN account
Once you have the documents ready, click on the following to open your account:
Click here to open a personal account
Click here to open an account for your company